Highlights from our collections and exhibits, staff blogs, and insights on the history of the Christian Science movement.
Among the items that Mary Baker Eddy kept in her study, at Pleasant View and later at Chestnut Hill, was this bust of a child who appears to be thoughtfully contemplating a book.
read more
Insights on the Bibles used by Mary Baker Eddy and how she used them in her work.
read more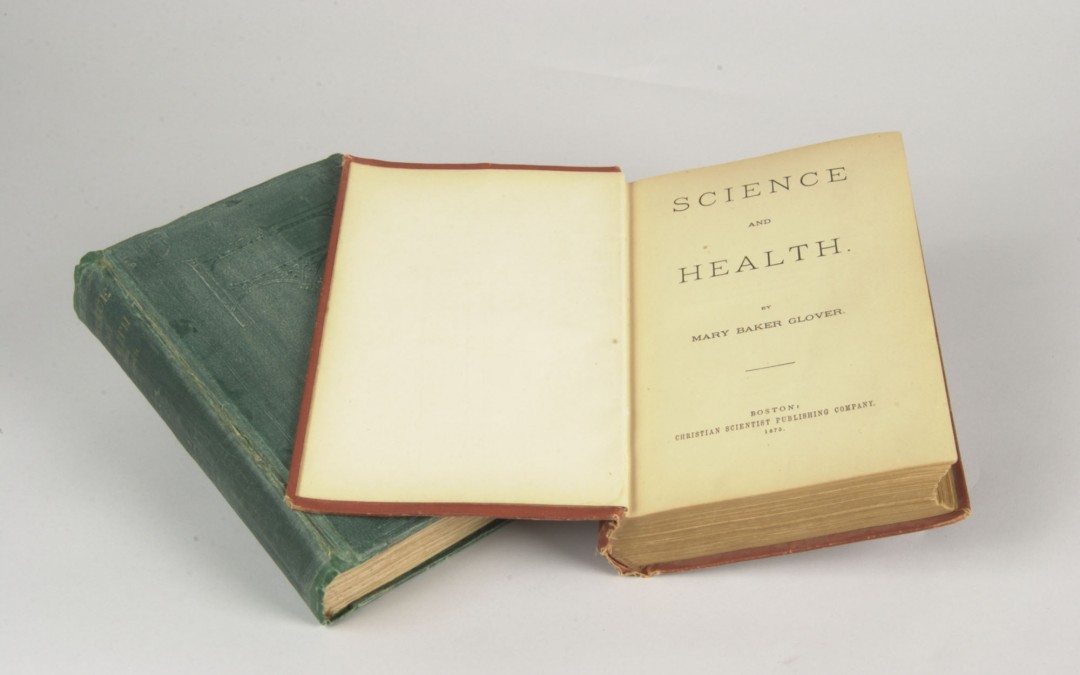 A look at events surrounding the publication of Mary Baker Eddy's landmark book on Christian healing.
read more
Representative of the hopefulness and enthusiasm that characterized many of the pre-World War I peace movements in America, this item is displayed on the wall on the second floor by our Press Gallery exhibit.
read more
Mary Baker Eddy displayed a small replica of the Liberty Bell in her home. Where did it come from, and why was it important to her?
read more
This month's objects—Mary Baker Eddy's calling cards and business cards—played a small role in helping to open doors so she could open minds.
read more