See how recently annotated documents provide new insights.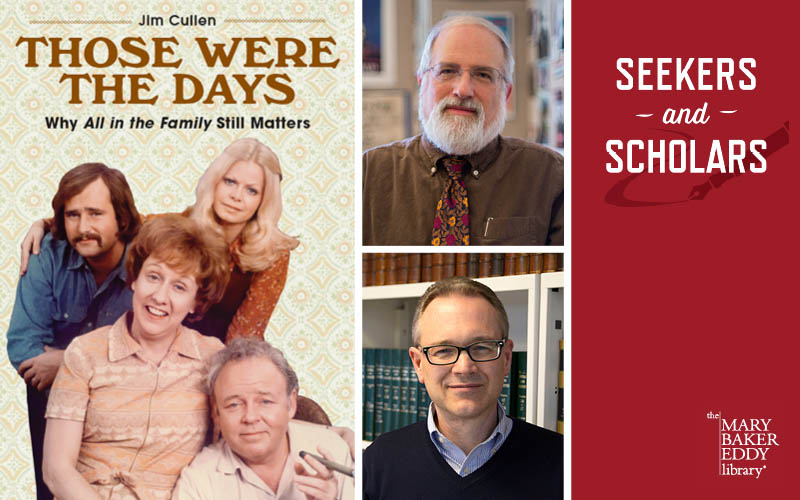 Jean Stapleton and the spiritual dimensions of "All in the Family"
Explore the pivotal role of Edith Bunker in the breakthrough sitcom All in the Family, portrayed by actor and Christian Scientist Jean Stapleton.
Adrienne Vinciguerra's testimony in A Century of Christian Science Healing
Here's our latest research on this well-known account from World War II.
Did Mary Baker Eddy write it? "Keep your eye single"
Learn what our archives have to say.
Did Mary Baker Eddy write it? "Evil is not Power"
Find out about the authorship of this widely circulated leaflet.
WOMEN OF HISTORY — MARCH 2021
Learn about this famous operatic soprano who was one of The Mother Church's first soloists.
About Mary Baker Eddy
Mary Baker Eddy (1821-1910) was an influential American author, teacher, and religious leader, noted for her groundbreaking ideas about spirituality and health, which she named Christian Science. She articulated those ideas in her major work, Science and Health with Key to the Scriptures, first published in 1875. Four years later she founded the Church of Christ, Scientist, which today has branch churches and societies around the world. In 1908 she launched The Christian Science Monitor, a leading international newspaper, the recipient, to date, of seven Pulitzer Prizes.
Untold stories of women with many different connections to Christian Science.
Highlights from our collections and exhibits, staff blogs, and insights on the history of the Christian Science movement.
Answers to questions our research team has received.
Be first to know about new blog content, podcasts, and events
Receive regular monthly updates
Stay connected with the Library
On sale: Advice to Healers Collection
Selected letters from the Library's collection reveal Eddy's counsel to students and offer healing ideas.
HOURS
Exhibits
Monday–Saturday, 10:00 a.m.–5:00 p.m.
Sunday, 11:00 a.m.–5:00 p.m.
RESEARCH HOURS
Archives & Special Collections (fourth floor):
Monday–Thursday, 12:00 noon–4:00 p.m., and by appointment.
Also on the first Saturdays of February, May, August, and November, 12:00 noon–4:00 p.m.
LOCATION & PHONE
200 Massachusetts Avenue
Boston, MA 02115
617-450-7000 (main number)
617-450-7218 (research line)
Admission
$6.00: General Admission
$4.00: Seniors, Students, Youth
Free: Children under 6
Tour Groups (15 or more)
$4.00: Adult
$3.00: Seniors, Students, Youth
For more information, see Group Visits.
MBEL_site_is_up_whats_up_gold