The Library's role in a new design
See how we're part of a new first-floor experience in the Christian Science Publishing House.
Mary Baker Eddy's convictions on slavery
Read what her letter to a Union army general tells us.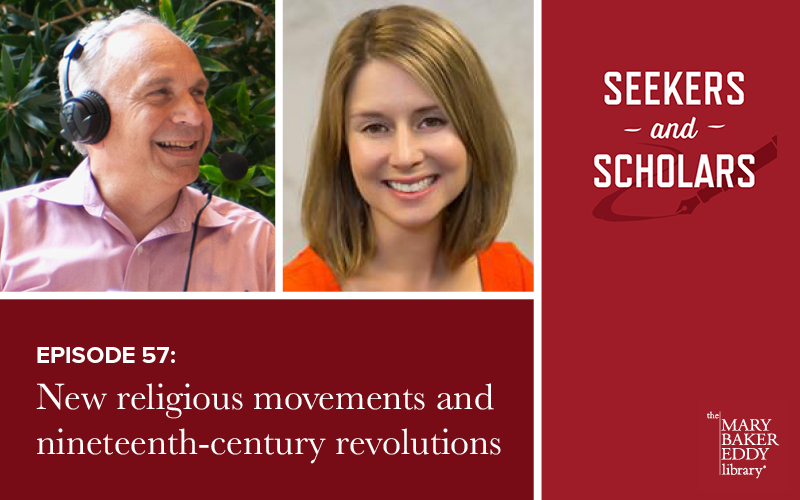 57. New religious movements and nineteenth-century revolutions
Find out what scholars mean by the term "new religious movement"—and why the nineteenth century was a dynamic time of religious innovation.
How did The Mother Church respond to the 9/11 attacks?
Learn about efforts to meet the needs of the moment and chart new paths.
Vaccination: what did Eddy say?
Learn how the founder of Christian Science advised church members on this subject.
Welcome to The Mary Baker Eddy Library
Since opening to the public in 2002, the Library has offered a place to explore the life, ideas, and achievements of Mary Baker Eddy, who discovered and founded Christian Science—a pioneer whose work touched the fields of religion, health, and journalism. 
The Library houses a rich and extensive collection of original materials that includes documents, art and historic artifacts, photographs, books, and audiovisuals that document the history of the church she founded, up to the present day. 
Explore this website to learn about the Library's programs, podcasts, exhibits, and archives. Ask us your questions…and read about our research.