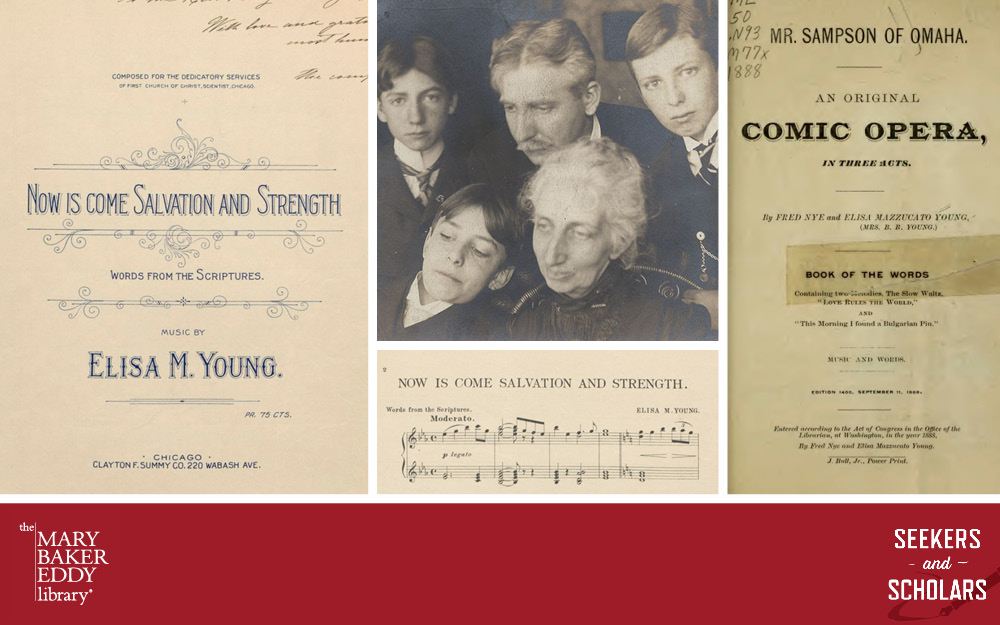 66. BONUS: Elisa Mazzucato Young—a musical and Christian Science story
As a bonus to Episode 64, enjoy two new recordings of music by composer Elisa Mazzucato Young.
What do we know about writings attributed to Bicknell Young?
Read about the authenticity of addresses, letters, class notes, and articles.
A college for teaching Christian Science
Read about the Massachusetts Metaphysical College and its curriculum.
WOMEN OF HISTORY — APRIL 2022
Read the untold story of this early Christian Scientist, one of the first women to compose an opera produced in the United States.
Welcome to The Mary Baker Eddy Library
Since opening to the public in 2002, the Library has offered a place to explore the life, ideas, and achievements of Mary Baker Eddy, who discovered and founded Christian Science—a pioneer whose work touched the fields of religion, health, and journalism. 
The Library houses a rich and extensive collection of original materials that includes documents, art and historic artifacts, photographs, books, and audiovisuals that document the history of the church she founded, up to the present day. 
Explore this website to learn about the Library's programs, podcasts, exhibits, and archives. Ask us your questions…and read about our research.