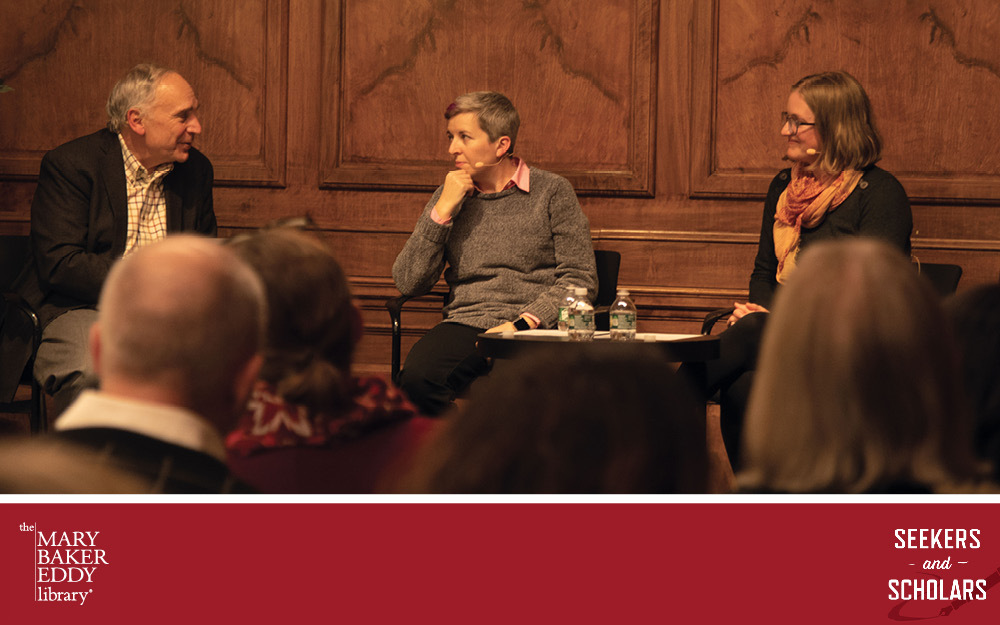 The spirit of 1886 in the Mary Baker Eddy Papers
Why was 1886 a big year for the Christian Science church? Find out from the Mary Baker Eddy Papers team, in this recording with a live audience.
The 1953–1958 Archbishops' Commission on Divine Healing and the Christian Science response
Learn how Christian Scientists participated in a significant study by the Church of England on healing through prayer.
How did Mary Baker Eddy employ the term physics?
Find out about her use of terminology central to the study of Christian Science.
"Maj Anderson and Our Country"
See how Eddy supported Union efforts leading up to the Civil War, through this 1861 poem.
Welcome to The Mary Baker Eddy Library
Since opening to the public in 2002, the Library has offered a place to explore the life, ideas, and achievements of Mary Baker Eddy, who discovered and founded Christian Science—a pioneer whose work touched the fields of religion, health, and journalism. 
The Library houses a rich and extensive collection of original materials that includes documents, art and historic artifacts, photographs, books, and audiovisuals that document the history of the church she founded, up to the present day. 
Explore this website to learn about the Library's programs, podcasts, exhibits, and archives. Ask us your questions…and read about our research.