How do I find out what's in the Library's collections?
See how you can explore our rich holdings with the help of finding aids.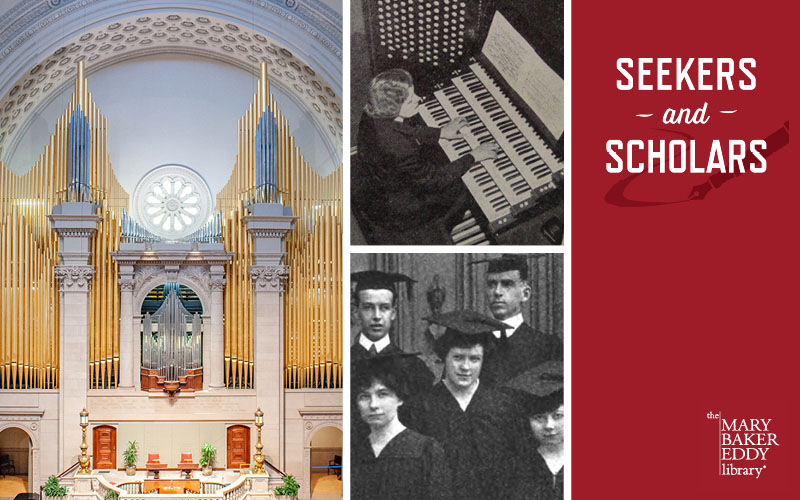 60. Ruth Barrett Phelps—presiding over the king of instruments
Learn about Ruth Barrett Phelps and how she helped change the sound of music in Boston.
A remarkable story of persistence
Find out what our research has uncovered about Christian Science services that took place in the captivity of a World War II internment camp.
The Work of Jean McDonald: An Appreciation
Thirty-five years after the publication of "Mary Baker Eddy and the Nineteenth-Century Public Woman: A Feminist Reappraisal," guest author Amy Voorhees examines the article's impact and significance.
A notable Christmas sermon
See how this 1880 text introduced wording found in Eddy's future writings.
Welcome to The Mary Baker Eddy Library
Since opening to the public in 2002, the Library has offered a place to explore the life, ideas, and achievements of Mary Baker Eddy, who discovered and founded Christian Science—a pioneer whose work touched the fields of religion, health, and journalism. 
The Library houses a rich and extensive collection of original materials that includes documents, art and historic artifacts, photographs, books, and audiovisuals that document the history of the church she founded, up to the present day. 
Explore this website to learn about the Library's programs, podcasts, exhibits, and archives. Ask us your questions…and read about our research.