Our Research Room is open Monday–Thursday, 11:00 a.m.–3:00 p.m. No appointment necessary during these times.
What did Eddy say about Eastern thought systems?
Learn about some of her statements on such religions as Buddhism and Hinduism.
Early Christian Science in Scotland: spotlighting the Ramsay family
Learn about growing interest in the early Christian Science movement among the Scottish nobility.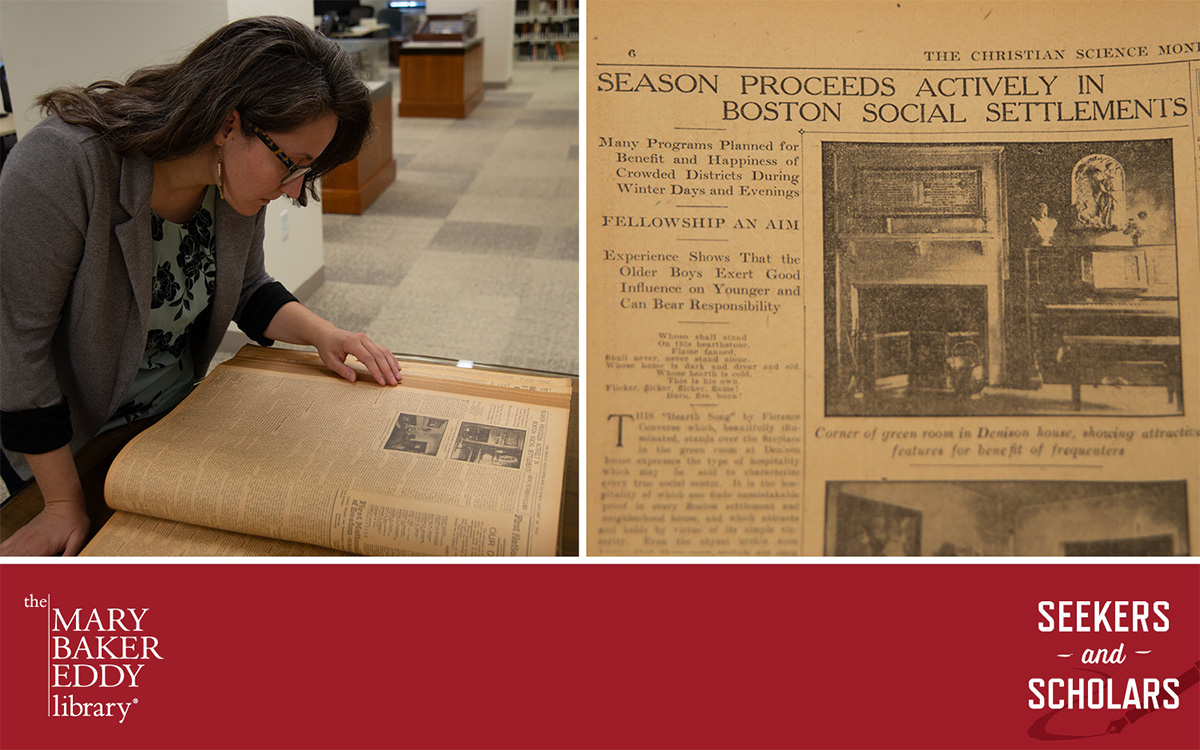 The Christian Science Monitor, social work, and Boston's settlement houses
Find out about visionary reporting on a new Progressive Era institution designed to improve the lives of the urban poor.
Gillian Gill's Mary Baker Eddy: A 25th anniversary appreciation
Learn why this 1998 book remains significant for scholars and the public alike.
Welcome to The Mary Baker Eddy Library
Since opening to the public in 2002, the Library has offered a place to explore the life, ideas, and achievements of Mary Baker Eddy, who discovered and founded Christian Science—a pioneer whose work touched the fields of religion, health, and journalism. 
The Library houses a rich and extensive collection of original materials that includes documents, art and historic artifacts, photographs, books, and audiovisuals that document the history of the church she founded, up to the present day. 
Explore this website to learn about the Library's programs, podcasts, exhibits, and archives. Ask us your questions…and read about our research.