"I was a verse-maker": Mary Baker Eddy's poems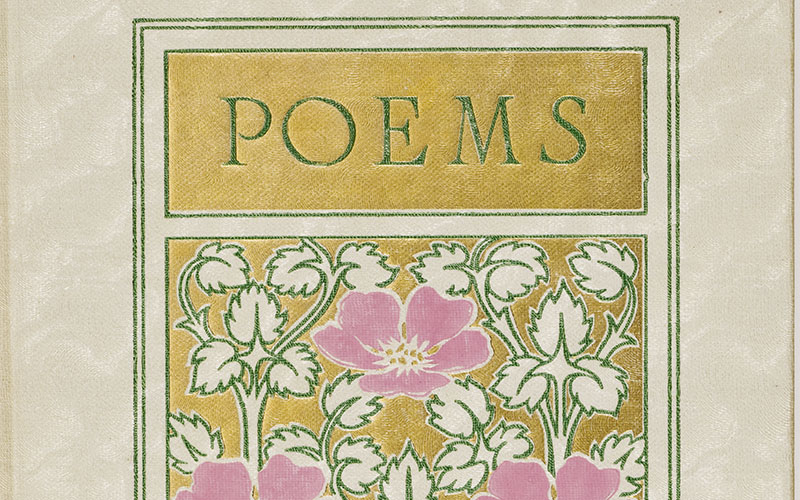 Mary Baker Eddy's love for poetry began when she was a young girl, and she continued writing and editing her poems throughout her life; we find evidence of this in her copybooks and in numerous miscellaneous manuscripts in the Library's collections.
In her autobiography Retrospection and Introspection, Eddy observed: "From childhood I was a verse-maker. Poetry suited my emotions better than prose."
1
 She indicated that her poetry started to appear in publications when she was 15 or 16 years old.
2
Her earliest poems were perhaps published anonymously or only with her initial, "M." As she grew older, she signed her poems with her full name.
One interesting poem from 1846, signed "Mrs. Mary M. Glover," is "The Emigrant's Farewell." In it the speaker discusses the difficulties of leaving the United States to live abroad. While this is not something Eddy ever did, it gives some insight into her thinking at the age of 25. This is the first stanza:
Fiction away—away romance,

Your untaught melody

May wake the lyre when I am hence,

A rover on the sea;

When o'er the white foam dashing high,

Home fading from my sight;

A mother's tear a sister's sigh

Shall blanch this faithful cheek.3
After her discovery of Christian Science in 1866, Eddy focused less on writing poetry and more on healing, teaching, speaking, and writing prose. In 1887 she wrote that she "exchanged poetry for Truth."4 But she still continued to write poems; during her lifetime 55 of her poems were published in The Christian Science Journal and the Christian Science Sentinel. In 1893 she published her poem Christ and Christmas. In 1897 she included a chapter of her poetry on pages 384–400 of Miscellaneous Writings 1883-1896.
In 1904 Eddy wrote, "I want to compile my poetry and put it into a book."5 Five years later she was first contacted by John Mangan, a doctor and amateur historian of Lynn, Massachusetts, where she had lived for much of the 1860s and 1870s. He had located poems she had published in the local newspapers. In May 1910 Adam H. Dickey, a member of Eddy's secretarial staff, wrote to Mangan:
Mrs. Eddy is preparing to have some of her poems published, and wishes me to inquire of you if you have sent all of the poems to her that you discovered in the old Lynn papers bearing her signature.6
Dickey soon sent a list of Eddy's poems and hymns to Allison V. Stewart, then publisher of her writings. The plan was to publish a poetry book for private distribution only. This "presentation" edition of only 100 copies was bound in cream-colored satin. The title page tells us only "Privately Printed 1910."
By November 1910, however, plans were in place for a more public edition of the book. An article and advertisement in the Sentinel announced:
…a volume of our Leader's poems is now in press. Many of these have never appeared in our periodicals, and will therefore have a special interest, particularly the opening poem, on the "Old Man of the Mountain" ….7
Eddy's love for verse was constant throughout her life. "The writing of poetry has always been a joy to me," she once recalled to her student and biographer Irving Tomlinson.8