Stories and behind-the-scenes information on the rich holdings of our Library archives.
In honor of Women's History Month, we thought we would tell you about a recent donation to The Mary Baker Eddy Library's collections—a copy of Science and Health once owned by woman suffrage leader Susan B. Anthony. This copy is a 25th edition, published in 1887, and...
read more
George Glover, Mary Baker Eddy's first husband, had many career interests and his letters give us some insight into his days and pursuits.
read more
Mary Baker Eddy had great affection for the largest city in Massachusetts—and she had high hopes for it.
read more
Minnie Weygandt was Mary Baker Eddy's cook, and served at her home, Pleasant View in Concord, NH, from 1899 to 1907.
read more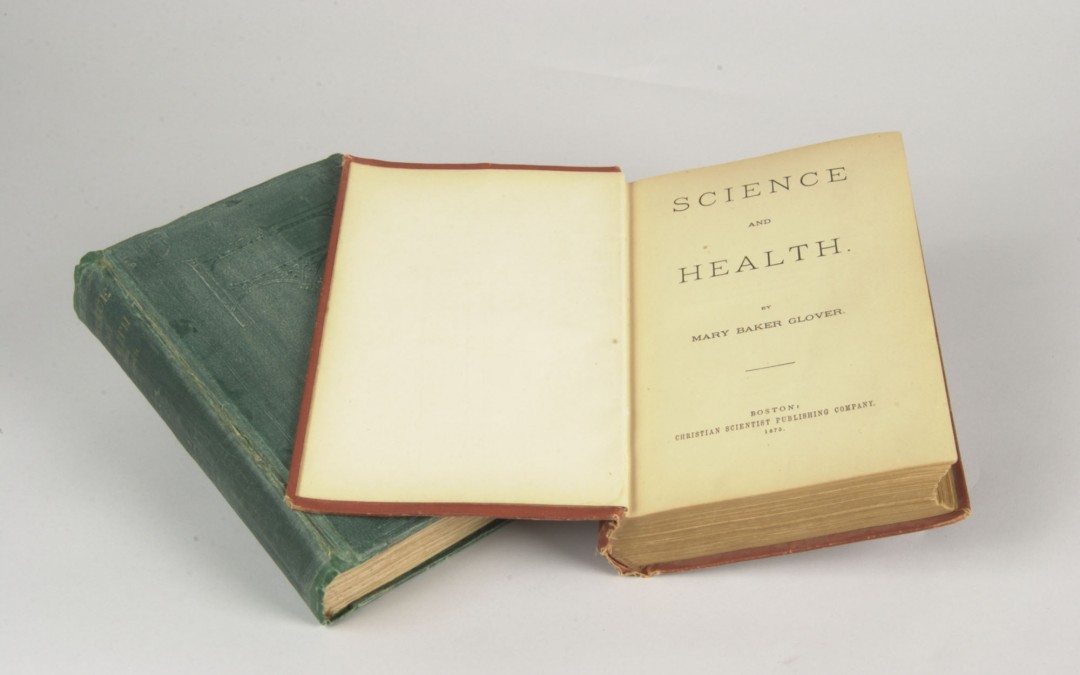 A look at events surrounding the publication of Mary Baker Eddy's landmark book on Christian healing.
read more
Representative of the hopefulness and enthusiasm that characterized many of the pre-World War I peace movements in America, this item is displayed on the wall on the second floor by our Press Gallery exhibit.
read more